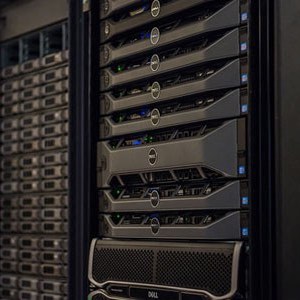 Server administration and setup, DDOS attacks protection, database security, support and implementation of cloud solutions, implementation of developer tools and many other spheres – this is all about Hypermetrica Company.
For more than 10 years Hypermetrica Company provides turnkey solutions related to virtual server maintenance. Our customers include both small businesses that are just beginning to enter the market, and corporations with a reputation of confident participants of market relations. Our main difference from the competitors is a clear choice of brand equipment produced by such giants as DELL, Cisco and Huawei.
Our main priority is quality.
HyperVDS is a hosting of cloud servers with any configuration. Hypermetrica specialists have not only prepared a ready-made solution range, but also provide professional support in creating a virtual server with a configuration according to the customer's requirements. We are also oriented for a beginner service consumer. Our support and advice service are always ready to help you.
The company physical servers are located at Tier III data centers in Moscow. You can use our hosting and decide what payment schedule would be the most convenient one – a monthly or annual one. Please note that the minimal order period is 1 month, but if you pay for 3, 6 or 12 months, we provide an attractive discount system. So, a hosting on a remote VPS/VDS server will be more profitable than maintaining your own hardware. We have a pleasant bonus for you: free migration of your projects to our hosting servers. This can be easily ordered on our website.
The main principles of our work are: high-quality service and customer support; high level of data safety and reliable communication channels; customized approach towards corporate customers, small businesses and individuals.
Our support service is always ready to provide you an immediate help in dealing with any issues related to our VDS/VPS servers. You can contact us in any convenient way: via a contact form, by phone, via e-mail or visit our office. Hypermetrica Company is always open for customers and has a transparent workflow.
Choosing our company, every customer gets long-term co-operation.